A part of the Golden Isles of Georgia, Sea Island offers a lot for the family to do any time of year. From exploring the great outdoors to spending an afternoon inside catching up on history on a rainy day, Sea Island and the neighboring islands have a lot to offer.
While the Isles attracts a lot of vacationers, there has been an increase in interest with the desire to live in such alluring surroundings. This has created a high demand for
Sea Island homes
, although there are still usually a variety of choices on the market. Honestly though, who wouldn't want to live here with so much entertainment for the family? Let's look at what some of those activities include.
Fun at the Beach

We all know that Sea Island gets its share of rainfall and even an occasional light sprinkling of snow. Some one-hundred days a year have some sprinkles to moderate rainfall. While skipping the days of heavy rains, any other day is a great day to spend some time in the sand. Taking a walk or running along the shoreline, exploring tidal pools, and collecting seashells are just part of the fun. You and the kids can also build sandcastles or simply splash in the waves. And with the beach so close by, if you only have an hour to spend, that's OK. But, if you want to have a leisurely afternoon watching the waves roll in, enjoy!
Horseback Rides for the Whole Family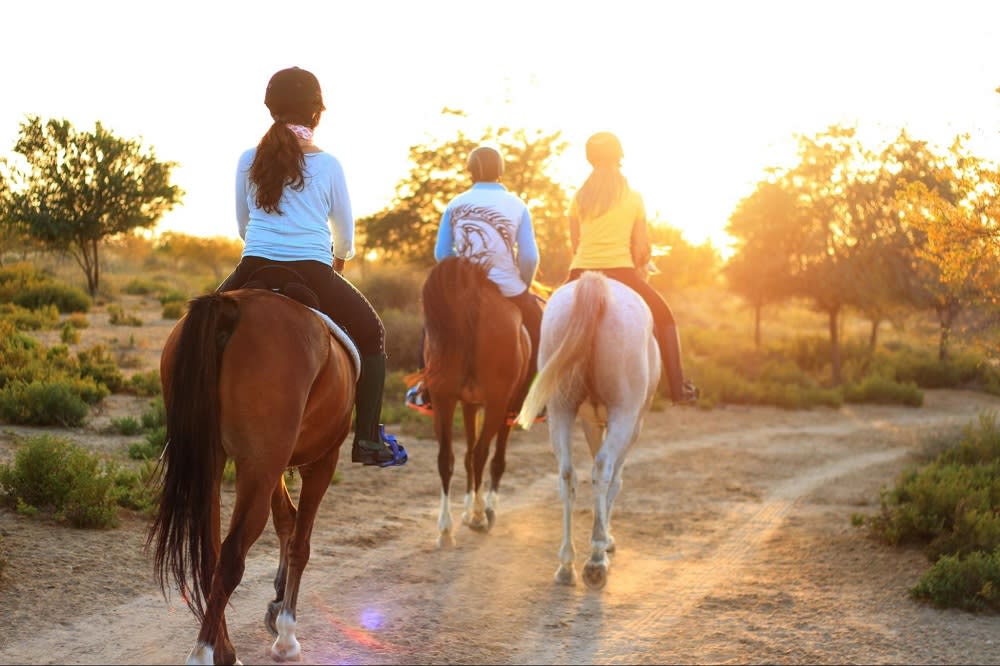 The
Stables at Frederica on Sea Island
is a highly rated boarding and training stable that also offers private and group horseback riding lessons. Here you can also book a beach ride or take a two-hour trip along the dunes and beachline. No matter where you go, the views are always gorgeous.
There are horse
stables on the other islands
as well, offering a variety of wooded rides and marsh rides. For those between 3-10 years old, pony rides are available as a 20-minute guided tour on St. Simons Island. Parental supervision is required for all children under the age of 18 on any horseback rides.
Visit the Georgia Sea Turtle Center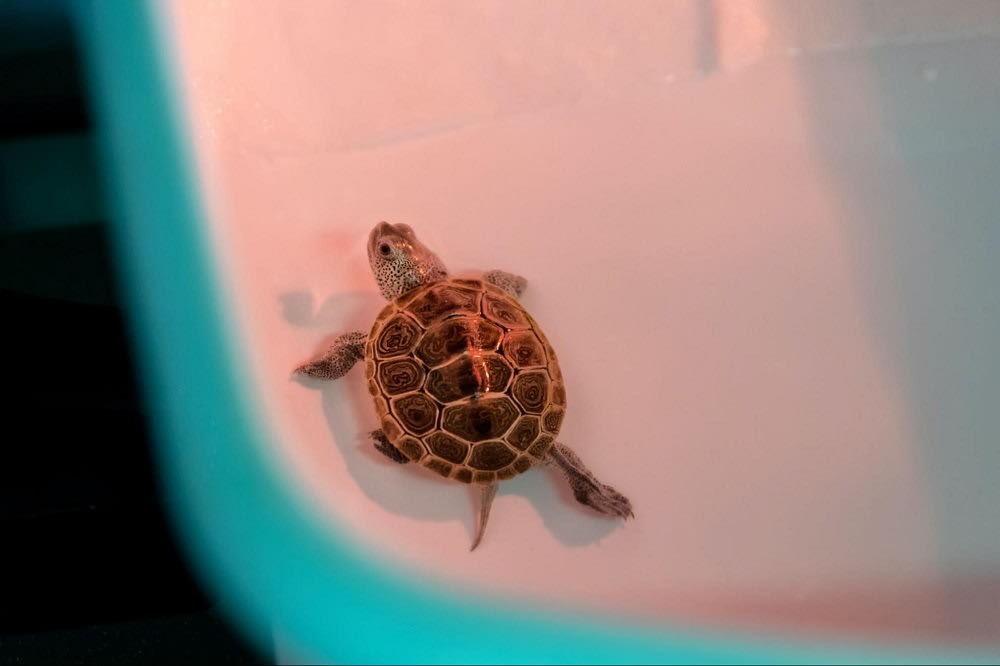 Who doesn't love turtles? Here is a unique way to visit sea turtles up close and learn more about them.
The Georgia Sea Turtle Center
, which opened in 2007, is designed as a rehabilitation facility while serving as an educational center for the public, as well. Open daily from 9 a.m. – 5 p.m., the Georgia Sea Turtle Center provides a unique learning environment for kids of all ages while helping these creatures of the sea thrive and return to their environment.

Visitors can view many of the turtles involved in the rehabilitation program. And extra activities take visitors out into the field, including early morning and evening turtle walks to nesting and hatching areas on Jekyll Island and patrolling with field biologists to monitor the turtle nests. Preregistration for tours is required. Locals may want to consider a membership package providing unlimited admission to the center for the family and discounts on special programs.
Check out the St. Simons Lighthouse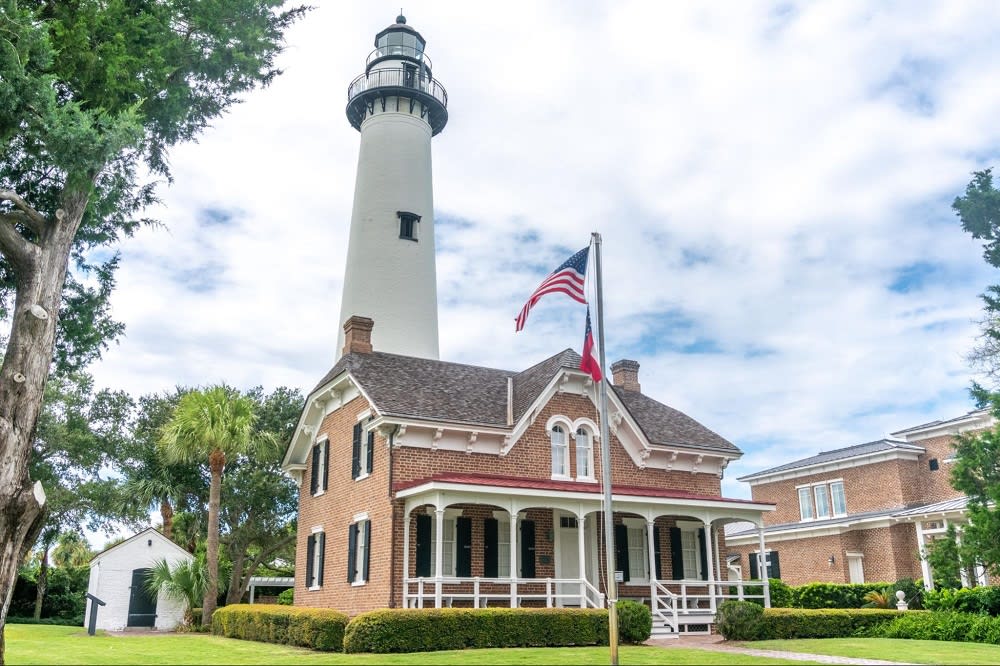 There are 129 steps leading to the top of the lighthouse tower, which offers dramatic views of the Atlantic Ocean. Back at the bottom of the steps, visit the museum offering 150 years of the lighthouse's history through interactive exhibits designed with the whole family in mind. Beware, though, the lighthouse is said to be haunted by the ghost of one of its keepers, Frederick Osborne, killed in a duel in 1880 by his assistant. You never know where he might turn up.

Time permitting, the family might enjoy a trolley trip from the lighthouse around the island for a two-hour scenic tour.
Hunt for Tree Spirits
Take your kids on a spirit hunt, searching for the
tree spirits on St. Simons Island
. Located within trees throughout the island are 20 tree spirits taking the form of tree carvings lodged in the Vs of major branches in various trees. The cavings represent some of the legends of the islands. Of particular interest to the young ladies of the family may be Cora the Mermaid, who helps the loggerhead turtle hatchlings navigate their way to the sea by humming a song. The boys might turn their sights toward sailors who lost their lives while at sea a long time ago.
The tree spirit carvings are the work of artist Keith Jennings and his son, Devon. The carvings of faces into wooden models reveal the soul of each tree where they lay, according to Jennings. If you end up stuck trying to find any of the tree carvings, simply check in at the
Golden Isles Visitors Center
for a map of the spirits to guide you.
Check Out the Wildlife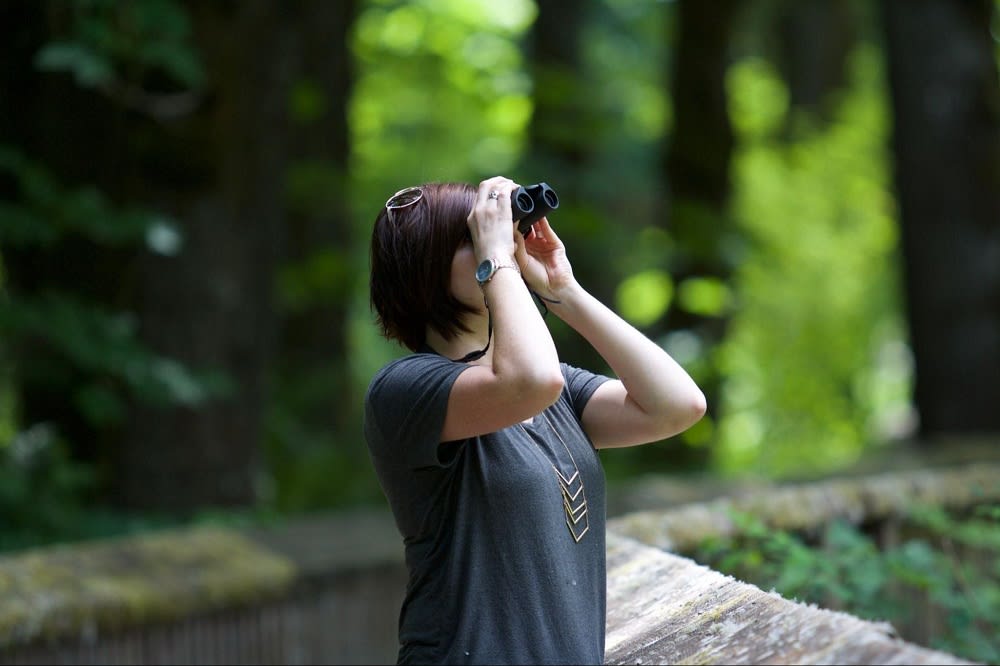 No one is ever too young or too old to enjoy the hobby of birdwatching. Guide book in one hand, binoculars in the other, birding is a terrific way to spend an early morning or late afternoon by viewing and identifying local avian species. The Golden Isles provide habitats for hundreds of different species of birdlife. Spring migration provides the most diverse types of birds, but numerous species may be found any time of year.
Georgia's Colonial Coast Birding Trail consists of 18 different birding sites along the coastline, five of which are right here in the Golden Isles, including Gould's Inlet on St. Simon Island and Jekyll Island. To learn more about the trails and what they have to offer, visit the Golden Islands website page for the
Colonial Coast Birding Trail
.
Bike the Islands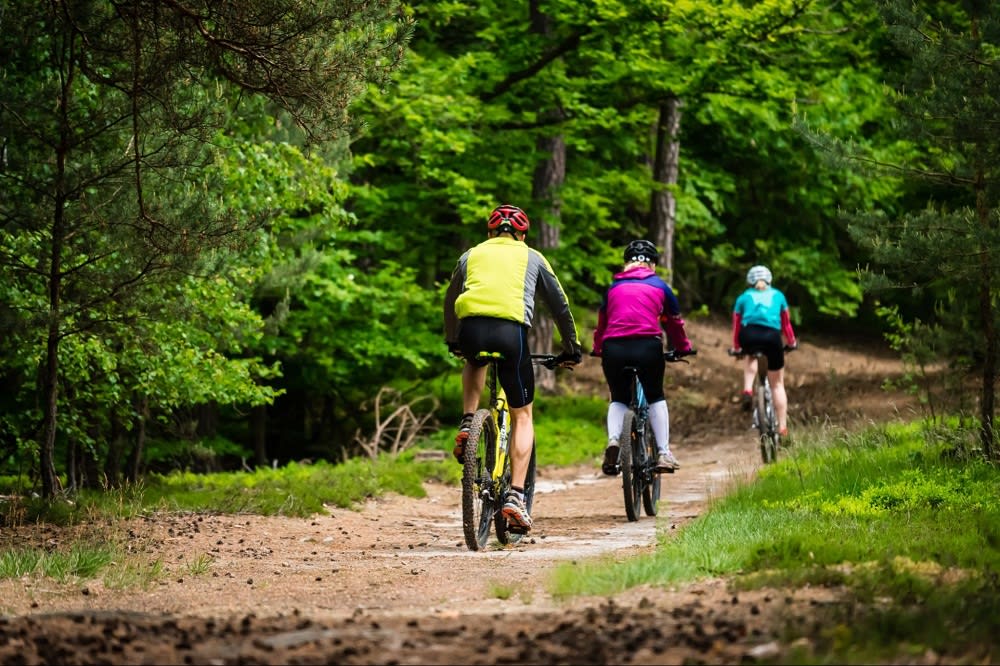 There is an abundance of different bike trails on the islands. Some are designated paths along the streets, while others take you across the beaches on hardpacked sand. More than 30 miles of bike trails can be found on
St. Simons Island
and an additional 26 paved miles in the
Jekyll Island Trail System
.

On each island, you can bike to a number of destinations, including a favorite lunch spot or a favorite view outlet. But you don't need a destination, you can simply get a bit of exercise in the fresh air. If some members of the family do not have bikes, that is no problem. There are many bike rental locations on the Isles for locals and visitors alike. Please take note, while it is a good idea for anyone to wear a bicycle helmet, it is Georgia law that children under the age of 16 do so.
Pack a Picnic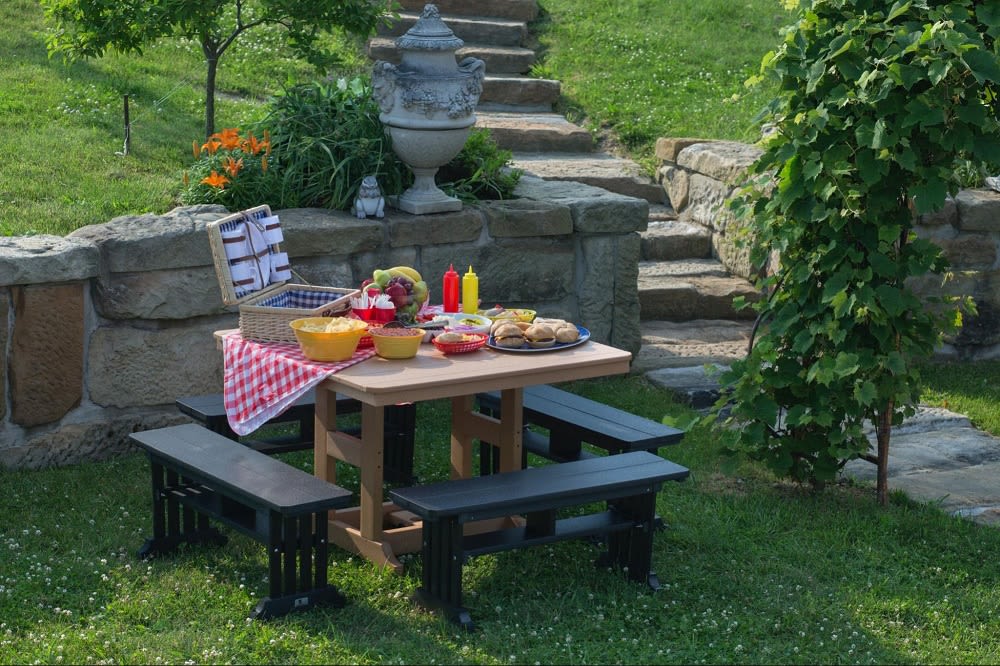 Any day without rain is a great day for a picnic, and you can change your picnic local from one picnic day to another with so many areas to choose from. Views of the ocean abound, whether your destination is the beach, a site along the river, or the shade of an old oak tree.

The Golden Islands also offer a variety of designated picnic areas with tables, barbeque grills, and running water. Family spots are available on a first-come, first-serve basis. Larger gatherings may want to reserve a pavilion to assure accommodations.
Take the Kids for a Romp to the Playground

If your kids are full of a lot of penned-up energy, get them out to a playground for a bit of exercise. Throughout the Golden Isles, you will find many parks well-equipped with play equipment of all ages. You can park yourself under a shady tree with a view of the children's play area or take them on a walk down an ocean-front path.
Additionally, many of the parks and playgrounds also have picnic areas, too. And some host a variety of annual events such as Movie Night Under the Stars, Jazz in the Park, and A Little Light Music, hosted by
Neptune Park
on St. Simons Island.
Sharpen Your Gaming Skills at the Pinball Palace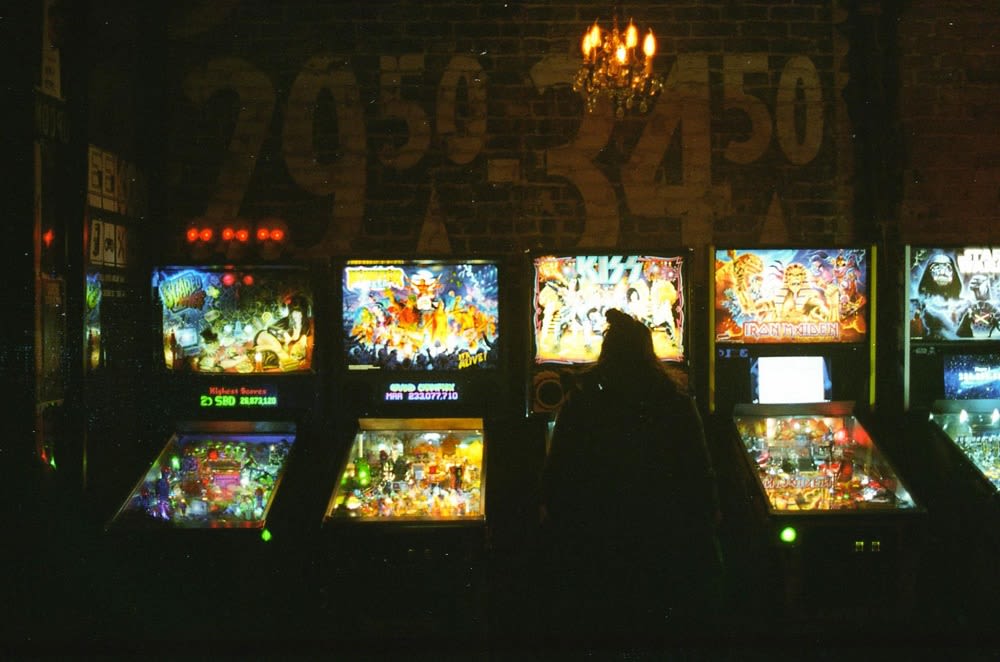 No doubt, grandmom and grandad remember the song, Pinball Wizard, released in 1969, thanks to Peter Townshend and The Who.
The Pinball Palace
, which has been voted one of the best pinball arcades in the country, is a wonderful place for those grandparents to share their gaming skills and memories with their grandchildren. While gaming devices have changed substantially through the years, there is nothing quite like classic pinball and arcade games from the '50s, '60s, and beyond.

Fun for the whole family, Pinball Palace is located at 3303 Hopkins Ave. in Brunswick. And take note, you do not have to keep dropping coins into the machine. Just pay an admission price to the Pinball Palace, and all gaming is included. The gaming center is open daily – Monday – Thursday from noon to 8 p.m., Fridays from noon to 10 p.m., Saturdays from 10 a.m. to 10 p.m., and Sundays 2-6 p.m.
Looking for a New Sea Island Home?
Whether you are already familiar with or just considering a move to Sea Island, as you can see, there is so much to enjoy any time of year. When you are ready to view Sea Island real estate or something on one of the nearby islands,
contact Victor Long Real Estate
.
Since 2007, Victor has
dedicated his life to Southern Georgia real estate
. A skilled negotiator, coupled with the fact that no one knows the Golden Isles better, makes Victor the top realtor to show you Sea Island properties to fit your needs and desires.