St. Simons Island is a popular destination during the holiday season. People flock to the area throughout the year, but there's something truly special about being in St. Simons Island during the wintertime. Check out these top area attractions if you're planning to be in St. Simons Island during the holiday season for a family getaway or while you're searching for homes for sale in St. Simons Island.
Treasure Hunt on Jekyll Island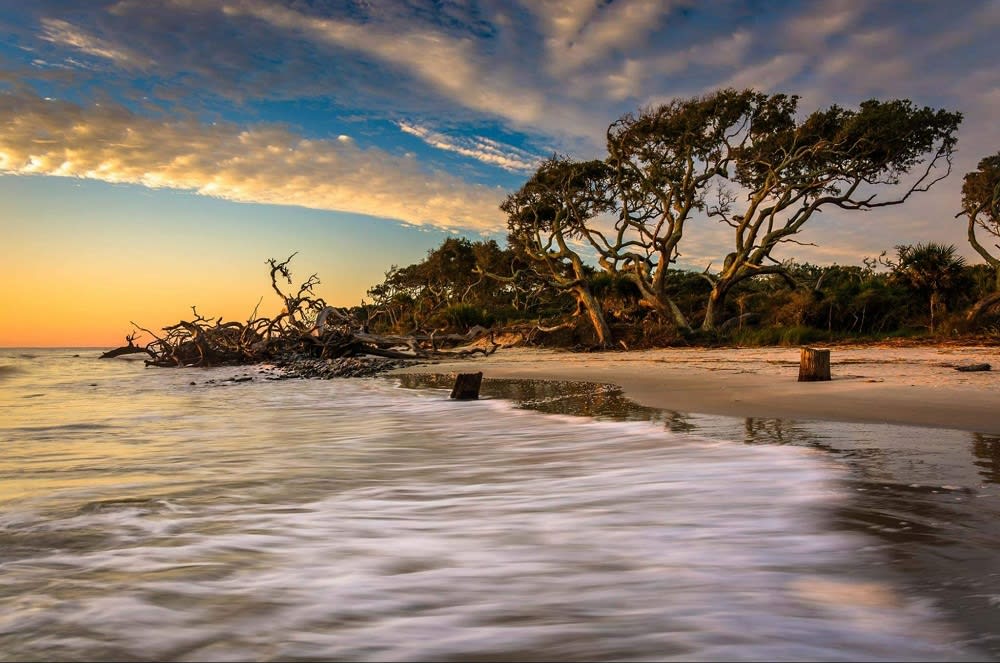 Photo courtesy of Shutterstock
During January and February, visit Jekyll Island to take part in a curated treasure hunt. There will be hidden floats scattered throughout the island. Once you find them, you can exchange them for glass orbs handmade by some of the most talented artists in the entire area.
Island Treasures
was first inspired by the glass floats that area fishermen attached to their nets. These glass floats would ride up onto the shore, where they were a lucky and rare find for beachgoers. If you happen to be in the area before the treasure hunt begins, perhaps you'll get to take advantage of the
Cold-Stunned Plunge
to benefit area sea turtles.
Head out to Little St. Simons Island

Many people dream of visiting a private island, but only few are able to accomplish this goal. Visiting the Golden Isles affords people this possibility thanks to nearby Little St. Simons. Just a short ferry ride away from the mainland, Little St. Simons offers visitors a private and all-inclusive experience. You can participate in a day trip anytime, but by going during the winter you'll get to take advantage of pleasant temperatures as you view unique wildlife that isn't seen during other seasons. As always, the beaches are pristine and the views are immaculate.
Explore the Colonial Coast birding trail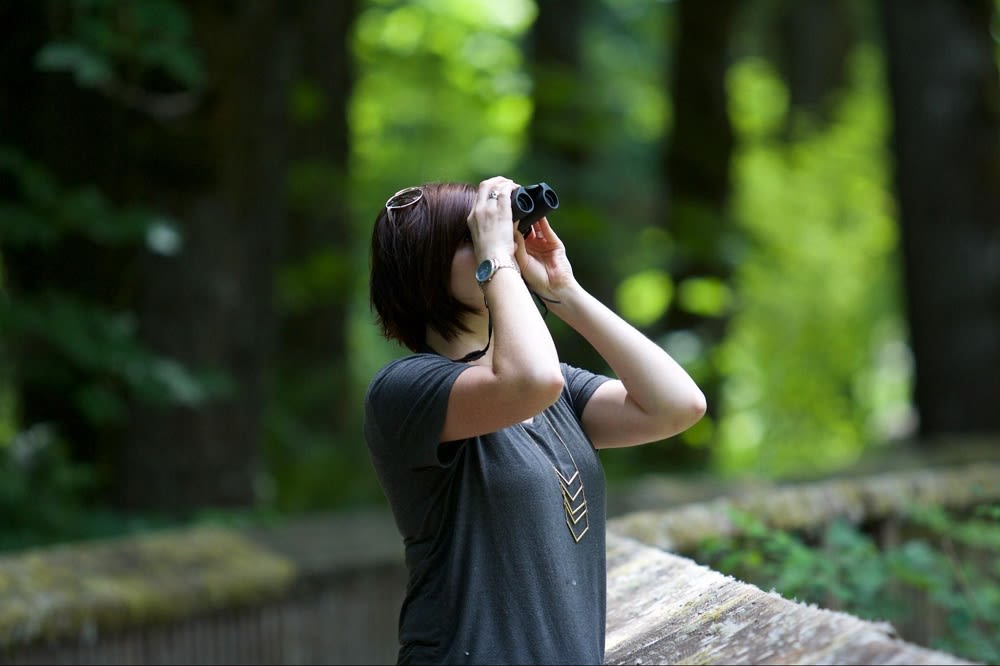 Photo courtesy of Unsplash
You can watch birds throughout the year, but because of migration patterns you'll only see certain species during the wintertime. In total, hundreds of different species of birds have been seen along the Colonial Coast. Most people start their excursion near the Hofwyl-Broadfield Plantation. Located just north of Brunswick, starting at this point makes it easy for you to see the greatest number of birds as you travel south towards Jekyll Sound. You'll also spot various historical sites along the way in addition to some of the area's top beaches.
Attend a performance at the historic Ritz Theater
The
Ritz Theater
in Old Town Brunswick first opened in 1899 and hosted the Grand Opera for a time. It remains one of the top spots for anyone to experience the unique culture and arts scene found only in Golden Isles. You'll typically find a wide range of offerings scheduled for the winter season, including various movie showings and art exhibits. The three-story theater was added to the National Registry of Historic Places in 1979.
Camp out on Jekyll Island
Because the weather is pleasant throughout the winter, it's a great time to get outside with your family. On Jekyll Island, one of the most popular sites for camping is the
Jekyll Island Campground
. It's located in close proximity to the fishing pier and some of the area's most popular beaches. You'll enjoy onsite laundry services along with a bike rental provider nearby. Reservations fill up pretty quickly in the winter, so plan your visit ahead of time to ensure that you can get a spot.
Attend the Sea Island Creativity Conference
The first Sea Island
Creativity Conference
took place in 2014. Since then, the annual event has drawn various innovators and visionaries to the area to enjoy presentations from keynote speakers along with enlightening question and answer sessions. The conference is open to people from a wide range of professions and interests. Regardless of where you come from, you will walk away from the conference with a fresh perspective on business along with several practical ideas that you can implement right away. The conference is usually held during the first or second week of January.
Play a round at the King and Prince Golf Course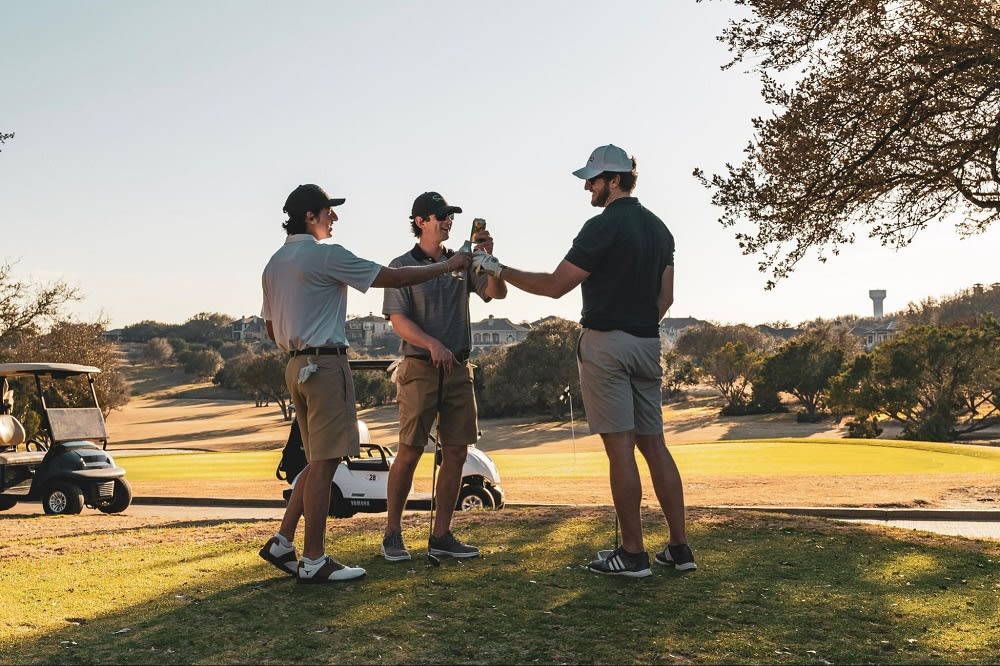 Photo courtesy of Unsplash
Because of the pleasant climate, golf is an option throughout the year in St. Simons.
King and Prince Course
is a popular option for both locals and guests to consider whenever they are looking to get in a round. The 18-hole par-72 course is surrounded by fabulous ocean scenery. The course measures just over 6,400 yards from the back tees, and Hole Three is the signature hole. The number-one handicap hole is a par five that stretches over 560 yards.
If you can't get a tee time at King and Prince Course, check into Sea Island, which is a private course at the internationally acclaimed Sea Island Resort. The PGA tour's RSM classic regularly takes place on the Sea Island course. Most holes offer spectacular ocean views. You can play the course from five different tee boxes, with the back tees playing at nearly 6,700 yards. The course plays as a par 70 with two par threes and three par fives on each nine. The number-one handicap hole is the 410-yard Hole Nine.
Perhaps you enjoy your time in St. Simons so much that you decide to begin shopping for property in the area. When that time comes, contact
Victor Long
, an agent who specializes in St. Simons Island luxury homes. He is well-connected with many local luxury real estate agents and he often hears about new properties before they officially come onto market. He has a deep understanding of what separates luxury homes from other properties, and he will make sure that you're choosing the best home possible.

*Header photo courtesy of Shutterstock