Your home in the Golden Isles is a slice of paradise, and you deserve to make the most of it! Landscaping is one of the most important functions for your island home, as it changes the entire feel and look of a property. Whether you add a screened-in porch, install an outdoor fireplace, or refinish your deck for summer cookouts, let's dig in—literally and figuratively—to help you create a backyard landscape that perfectly complements your home.


Enclosed Porch
The Golden Isles touts incredible weather almost all year long. To make the most of it, consider opting for a screened-in porch. By adding an enclosed porch to your backyard, you'll have the opportunity to stave off the summer heat in the shade while still enjoying cool, autumn breezes. This addition is relatively low-cost and is the perfect place to entertain guests, relax with a cup of coffee, or watch the sunset. Plus, children, or grandchildren, are able to play in a contained environment, while still enjoying the fresh air.


Outdoor Fireplace
Gathering around the fireplace is a fantastic way to spend the evening, and it's even more fun when you can do it outdoors! Place a few Adirondack chairs around for friends and family to sit outside, soak up the breathtaking Golden Isles views, and relax all year long. Whether you opt for a formal outdoor fireplace or a fire pit, this installation is sure to be fun for all.


Backyard Putting Greens
If you live on one of the Golden Isles' golf course properties, chances are favorable that you enjoy a game of eighteen holes. However, you don't have to head to the fairways to practice your swing. Installing a backyard putting green will be fun for the whole family. You'll likely want to bask in the gorgeous fairways while still maintaining your own distinct property.

To create a line of separation between your backyard and the larger course, consider a few spread-out trees, flower beds, and low shrubs. This divide between the course and your property will alert all the player's where the golf course's boundary ends while still giving you the privacy you deserve. You and your guests will love your backyard putting green as a warm-up before heading to the course.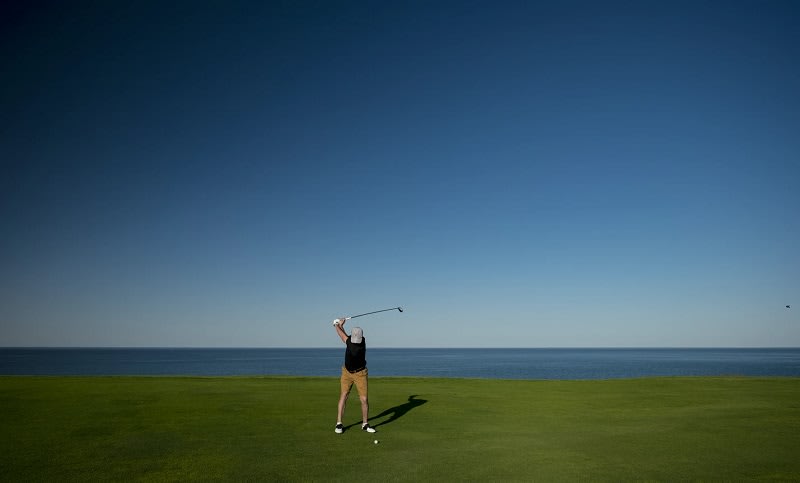 Patio Bar
If you've dreamed of poolside cocktail parties, consider installing a patio bar. Perfect for any outdoor entertaining area, patio bars come in an abundance of sizes and styles so that you can find one that matches your island aesthetic, whether you opt for corrugated tin, teak, or something totally unique. Practice your at-home mixology with these 12 tropical cocktails that will make entertaining fun and simple.


Outdoor Dining
When you're in the mood for a Low-Country boil, there's no better place to enjoy this seasonal meal than the comfort of your own backyard, but first, you'll want to make sure your outdoor dining area is in prime condition. Start by refinishing your deck with a fresh coat of stain or sealant, and then consider installing a patio umbrella to supply ample shade.
To host a successful summer dinner party, host your Low-Country boil during the height of shrimp season, line your table with newspapers to catch any drippings, and invite over all your friends and family. Shrimp, smoked sausage, potatoes, corn, and onions are the crux of this Low-Country boil recipe.


String Lights
Add a bit of dreaminess to your backyard by incorporating string lights. Coming in an array of shapes and sizes, string lights are a fantastic way to add a soft glow to your outdoor entertainment, and they're an excellent addition to your outdoor dining table. Alternatively, use your string lights to create a guided path through your property to increase walkability.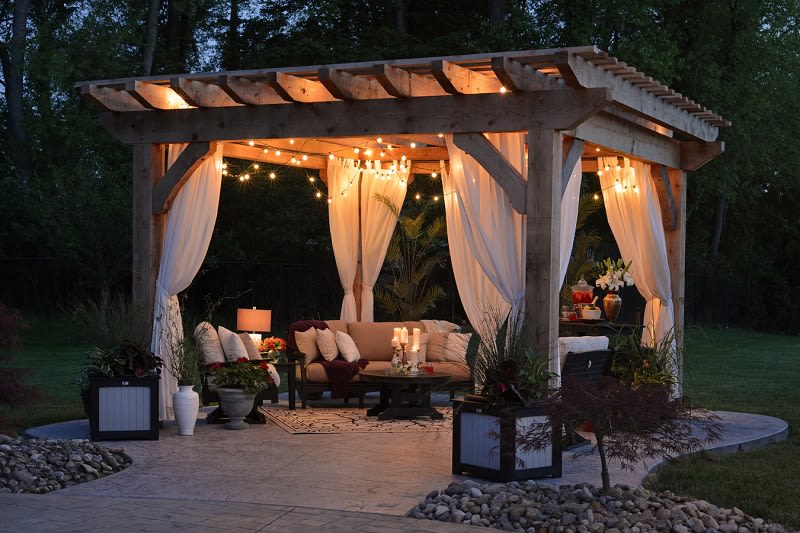 Porch Swing
There's nothing quite as relaxing as kicking your feet up in a porch swing. The Golden Isles touts a laid-back, downtempo pace of life, and it starts at home. When you install a porch swing, choose from an egg-shaped rattan chair or a cushioned bench swing among so many other designs. Not only does the rocking motion of a porch swing help soothe anxious minds, but it also has a variety of other potential health benefits, including improving circulation, heightening mental focus, and helps you spend more time outdoors.


Gorgeous Foliage
Perhaps one of the best ways to make the most of your outdoor living area in the Golden Isles is by sprucing it up with pops of color and plentiful plant life. Selecting plants that accent your home is crucial. If you're on a waterfront property, consider incorporating plants that are native to the area. In the Golden Isles, this includes tillandsia, hibiscus, birds of paradise, and bromeliads. Choosing the right low-growing vegetation will give you an unobstructed water view for years to come, and they will most likely be less maintenance than foreign species not meant to survive near the water. In your hunt for new vegetation to add to your landscape, focus on water-loving plants, trees, shrubs, and various species of bright flowers, which can all be added to your already lush environment.

Proper landscaping adds tons of value to any home and boosts the curb appeal exponentially. Surround yourself with nature and get excited to walk up to your home every day!

Looking to buy or sell a home in the Golden Isles? Feel free to reach out to Victor today.