Georgia's eastern coast contains a series of islands that protect the mainland from erosion. The saltwater from the ocean meets the freshwater flowing from rivers at the confluence of these islands, creating some of the most unique ecosystems in the country. The marshes on St. Simons Island, along with the views of the ocean and its warm weather, make it a place that isn't merely beautiful to look at but that will make you want to get outside and experience all it has to offer.
Enjoy a walk on the lovely beaches of St. Simons Island
The biggest reason coastal
St. Simons Island real estate
is so valuable is because everyone wants to live close to the beach. The simple ability to walk down the street and bask in the sunlight while listening to the waves is a convenience that drastically affects the price of real estate. It's something to consider if you are in the market for St. Simons Island real estate. As a relatively small island, St. Simons Island's proximity to the beach practically guarantees the real estate there will hold its value long after you buy, making this a low-risk investment.
St. Simons Public Beach is on the island's southeastern side and faces the Atlantic Ocean. It is a prototypical Southeastern U.S. beach, one where you might spend a day with the family, swim in the ocean, tan while reading a book, and play some frisbee.
Golf on St. Simons Island
Photo Courtesy of Golden Isles, Seaside Golf Course
One of the biggest perks of owning St. Simons real estate and living where the weather is nice year-round is that you can golf any time of year. Geographically, St. Simons Island rests near the border of two states most known for golf; even the fictional golf match in the Legend of Bagger Vance takes place on a Georgia island course. It makes sense, then, that the golf courses on St. Simons Island are a strong draw.
Seaside Golf Course
is on the southwest side of the island and has stunning views of the St. Simons Sound and the land on the other side of it. If you play the entire 18-hole course, it's a par 70, and depending on which starting point you choose, its length can exceed 6,600 yards. While this course lacks sheer distance, it more than makes up for that with the dramatic scenery and finely-manicured fairways, greens, and bunkers.
Plantation Golf Course
is a par-72 course a little further inland with just about the same distance from tee to hole as Seaside Golf Course. The fairways of Plantation wind through coastal trees, and the greens harbor a series of ponds. As you might expect, the scenery is quintessential to this course; book a tee time, and you'll soon find yourself in the shade of trees covered in Spanish moss.
Freshwater and saltwater fishing

The unique location of St. Simons Island means that you can choose between freshwater and saltwater fishing on a whim (and, if you'd like, you could alternate days). Both the Atlantic Ocean and waterways full of brackish water and freshwater are well within reach. St. Simons Island Pier is on the island's southwest side and juts out into the St. Simons Sound. If you're lucky enough to live in a beach house or a condo on one of the very walkable streets in the area, then you're just a stroll from convenient saltwater fishing. There is no boat required, just a fishing pole.
Boat tours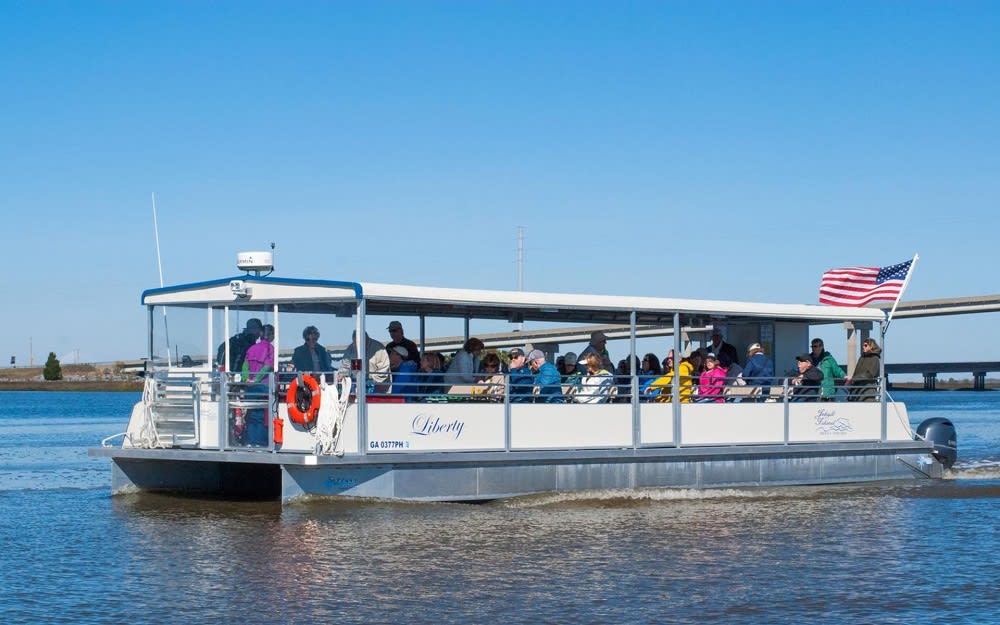 A unique way to get outdoors, boat tours are worth it on St. Simons Island. The mixture of fresh- and saltwater gives rise to a variety of wildlife hard to find anywhere else. If you're not a boater yourself, then you can take a boat tour of the area and see dolphins, sea turtles, and who knows what else in their natural habitat. These companies can take you out into the ocean to enjoy the sights, learn about the local ecosystems, and see stunning wildlife for yourself. Other services offered are fishing trips if you're looking to fish in the open ocean but don't have a boat or aren't sure how to navigate the ocean yourself.
Buying St. Simons Island homes
If you're ready for coastal living where the weather is warm virtually the entire year, then contact
Victor Long
. He has the expertise and knowledge to help you find the home that's just right for you while staying close to all the activities and amenities you want to enjoy while living on St. Simons Island. St. Simons Island real estate is in a location that is scenic and likely to appreciate in value. Coastal real estate is priceless because of the seaside convenience and maritime fun it affords, and you'll get to enjoy it if you buy St. Simons Island real estate.